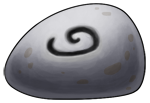 What is Xanje? A collectible pet site with a strong emphasis on community. Each type has thousands of colour combinations, so every pet is unique. You can grow, breed, and quest with your pets to allow them to reach their full potential!

Who is Xanje for? Whether you're an avid pet collector or are just here to roleplay in our forums, we welcome you. Xanje has roots as a discussion community, and you can even grow your pets just by writing posts and talking to your friends. You must be 13 years or older to view or play Xanje.

Is there a place for me? Of course! Sign up and make a post in the Welcome Board, our members are welcoming and generous. There's always someone online to chat with.
Changing pet colours is now possible, with our new Paintbrush item! Read more about Colour by Carrie here.

New hybrids are now possible--two new ferrets. Their parents are currently in the strays as ultra rares for a very limited time! Also check out new Aboriginal Dragonellas in the Wheel of Missoulou.